The more I learn, the more I know how much I dont know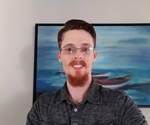 This site is a test bed for everything I learn and is mostly for my own benefit. As such it may be down from time to time and is subject to frequent changes.
My passions include Slackware Linux, Coldfusion, Railo, JQuery, MS SQL Server and MySQL. You will often see me deep into the latest publication of a web design magazine or a man printout.
@aarongreenlee [...] that I intend to look I to mongo as well. I suspect mongo will be more my fit when all said and done.
@aarongreenlee I chose couch because I am also looking at node and socket. They seem like a natural fit for that use case. But after [...]
@bittersweetryan @dacCfml @AlexHubner I agree its not, but the problem is to for those who don't know any better. #itsallaboutperception
.@dacCfml @bittersweetryan @AlexHubner is adobes problem. They keep railroading while damaging cf's standing. Fact adobe doesnt care
.@AlexHubner If this doesnt say it all about adobes commitment to cfml nothing does. Time for everyobe to switch to #railo. #switchtorailo
Scott Becker
,
An amazing designer/artist I have the priviledge of working with.