Work to live, dont live to work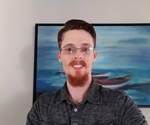 This site is a test bed for everything I learn and is mostly for my own benefit. As such it may be down from time to time and is subject to frequent changes.
My passions include Slackware Linux, Coldfusion, Railo, JQuery, MS SQL Server and MySQL. You will often see me deep into the latest publication of a web design magazine or a man printout.
@DAC_dev no problem. pm me the details. I can run it off my personal railo server
@DAC_dev if you want send me the github repo link and account details for cfmlnotifier and ill take it over (if nobody else has volunteered)
Scott Becker
,
An amazing designer/artist I have the priviledge of working with.