It's only a conspiracy theory until it becomes conspiracy fact.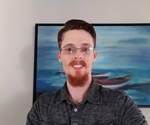 This site is a test bed for everything I learn and is mostly for my own benefit. As such it may be down from time to time and is subject to frequent changes.
My passions include Slackware Linux, Coldfusion, Railo, JQuery, MS SQL Server and MySQL. You will often see me deep into the latest publication of a web design magazine or a man printout.
@bdw429s like I said. Adobe just don't get it. Thinks its perfectly ok to hold releasing a fix (until oct.) for a bug affecting people now.
@bdw429s its hard to imagine adobe having a dev release channel when they are not even capable of utilizing their main release channel.
@bdw429s agree they need bleeding edge *but* in this case amit admitted that this patch was 100% tested and waiting for cumulative release.
Adobe really don't get it do they. https://t.co/1URfbNzwxg #coldfusion I'm so glad we are #switchingtorailo
.@dacCfml you are surprised? From what i've seen over past few years its the norm #coldfusion
Scott Becker
,
An amazing designer/artist I have the priviledge of working with.