You are who you are for a reason.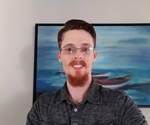 This site is a test bed for everything I learn and is mostly for my own benefit. As such it may be down from time to time and is subject to frequent changes.
My passions include Slackware Linux, Coldfusion, Railo, JQuery, MS SQL Server and MySQL. You will often see me deep into the latest publication of a web design magazine or a man printout.
New blog entry: "How to Clear ColdFusions Class File Cache" https://t.co/DAaMNwT26C #ColdFusion
New blog entry: "Switching the database name referenced in a sql server script" https://t.co/zaijEb1WQe #SQLServer
@DAC_dev oh that is but one of many many problems with this app. I could write a book about it
And immediately below that function is a second identical function with the same name except for a typo. preserveContact perserveContact
Yet another reason to only allow a single return statement in a function. Found a second one hidden inside a 370 line function. #makeitstop
Scott Becker
,
An amazing designer/artist I have the priviledge of working with.