We live in a society, not an economy.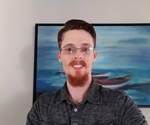 This site is a test bed for everything I learn and is mostly for my own benefit. As such it may be down from time to time and is subject to frequent changes.
My passions include Slackware Linux, Coldfusion, Railo, JQuery, MS SQL Server and MySQL. You will often see me deep into the latest publication of a web design magazine or a man printout.
Everyday that I have to work with these api's the more I want to jump from a high place.
I just know this api is going to give me ptsd
Hey @bdw429s https://t.co/6wC74gsjbx is down for me.
Ok, ive determined that my graphics card is going bad, hopefully it will hold out long enough for the replacement to come in.
Black screen on pc bootup. Time for that upgrade me thinks.
Scott Becker
,
An amazing designer/artist I have the priviledge of working with.