Ignorance is bliss, until it catches up to you.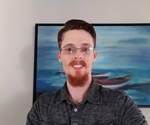 This site is a test bed for everything I learn and is mostly for my own benefit. As such it may be down from time to time and is subject to frequent changes.
My passions include Slackware Linux, Coldfusion, Railo, JQuery, MS SQL Server and MySQL. You will often see me deep into the latest publication of a web design magazine or a man printout.
I love my job. First day back and I've already been told I've been put on the no-fly list so that I can't leave again lol.
Ok the vacation is over. I guess I better start getting ready for the week :/
Just started a topic on the fw/1 group that I'd love some input on. #cfml https://t.co/bZBSi4XQL6
And please for the love of little coders stop using "=" to alias columns in your query!
I get it, you like writing in cfscript. I do too. But FFS the cfquery is actually a good use case for tags. Not everything has to be script!
Scott Becker
,
An amazing designer/artist I have the priviledge of working with.