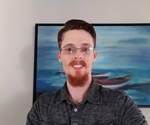 This site is a test bed for everything I learn and is mostly for my own benefit. As such it may be down from time to time and is subject to frequent changes.
My passions include Slackware Linux, Coldfusion, Railo, JQuery, MS SQL Server and MySQL. You will often see me deep into the latest publication of a web design magazine or a man printout.
AGHHHHHHHHHH That is all.
Im looking at a 9 line function that is so obviously wrong that I'm actually starting to doubt if im reading it correctly.
Sometimes just a call from your boss to let you know that you are appreciated and wish you a good day is enough to brighten the day. :)
Know should have paid attention when I installed cf the first time and used the 64bit one, but never thought I'd need to 4GB for any app.
All that trouble getting this app running and all I needed to do was switch to 64bit coldfusion and update the memory settings to 4GB
Scott Becker
,
An amazing designer/artist I have the priviledge of working with.