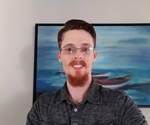 This site is a test bed for everything I learn and is mostly for my own benefit. As such it may be down from time to time and is subject to frequent changes.
Thought of the day: We live in a society, not an economy.
Twitter Updates
New blog entry: "Preventing Windows Ubuntu Dual Boot Superblock Corruption" https://t.co/J2MiTX1DlC #Ubuntu #Windows
Intel Rapid Storage Technology, the hardware raid on your consumer motherboard that is really just crappy software… https://t.co/0LszWDbdVQ
New blog entry: "Resolving directory lookup error on SQLServer backup restore" https://t.co/29tkKYybyT #SQLServer
New blog entry: "New Year New Server New Direction" https://t.co/uErCKLam5F #Other #Personal
Finally got around to deploying my new more powerful server so my site is back on the air.