A Nation of Sheep Breeds a Government of Wolves.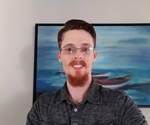 This site is a test bed for everything I learn and is mostly for my own benefit. As such it may be down from time to time and is subject to frequent changes.
My passions include Slackware Linux, Coldfusion, Railo, JQuery, MS SQL Server and MySQL. You will often see me deep into the latest publication of a web design magazine or a man printout.
Relaxing night fixing bugs in my blog and finishing up some draft blog articles.
. @christianready Sorry but that would take longer to detail than it is worth tonight.
Well that just confirms it. https://t.co/4fCuYNrErx #lucee
.@RussMichaels @DAC_dev @MarcinS I dont know whats going on, but having spent the night watching the lucee mailing list Im done with it all
Scott Becker
,
An amazing designer/artist I have the priviledge of working with.