If its not documented, it doesnt exist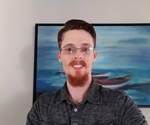 This site is a test bed for everything I learn and is mostly for my own benefit. As such it may be down from time to time and is subject to frequent changes.
My passions include Slackware Linux, Coldfusion, Railo, JQuery, MS SQL Server and MySQL. You will often see me deep into the latest publication of a web design magazine or a man printout.
Phone app developers. If you require me to login everytime i open the your app and it is not banking related im just going to uninstall it.
@markdrew It was great catching up with you. Safe journey back
Once again @lucee_server falls down when it comes to documentation. I really need to fix my blog so I can call this out properly.
@samihoda Empathy makes us immoral says yale psychopath. #fixedtypo
@DAC_dev Agreed
Scott Becker
,
An amazing designer/artist I have the priviledge of working with.