You will never get back today, so make the most of it.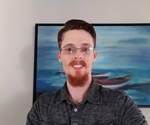 This site is a test bed for everything I learn and is mostly for my own benefit. As such it may be down from time to time and is subject to frequent changes.
My passions include Slackware Linux, Coldfusion, Railo, JQuery, MS SQL Server and MySQL. You will often see me deep into the latest publication of a web design magazine or a man printout.
Heading off on my honeymoon today. Going offline for a whole week. Time to relax :)
@cfchris we got caught by this in a big way
@commadelimited not tried that before but in theory it should work. I would call table reload so that it reloads all data presorted.
@commadelimited order the data before it gets sent client side and disable sorting on all columns.
"What should CFML's deleteAt() method return? - Adam Camerons Dev Blog" — Steven Neiland http://t.co/4KLbHIJOM8
Scott Becker
,
An amazing designer/artist I have the priviledge of working with.