You are who you are for a reason.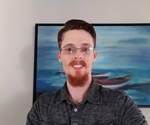 This site is a test bed for everything I learn and is mostly for my own benefit. As such it may be down from time to time and is subject to frequent changes.
My passions include Slackware Linux, Coldfusion, Railo, JQuery, MS SQL Server and MySQL. You will often see me deep into the latest publication of a web design magazine or a man printout.
As much as I want to like using linux, wasting 45 minutes getting pulseaudio working just so I can watch a tech vid… https://t.co/RoIYcn7pkb
Thankyou @lifelock worth every penny.
@JackOfWebTrades @JIRA Agreed and totally unnecessary
@MarcusFernstrom @OpenBlueDragon This is good to hear but I have 2 questions. 1. Why would someone choose… https://t.co/epP0JotQDv
Today. Bitbucket is having issues, oh now slackhq...oh wait now spectrum. A pattern I detect.
Scott Becker
,
An amazing designer/artist I have the priviledge of working with.