Leadership is simply being the first to act. - Edward Snowden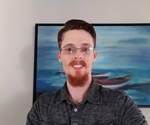 This site is a test bed for everything I learn and is mostly for my own benefit. As such it may be down from time to time and is subject to frequent changes.
My passions include Slackware Linux, Coldfusion, Railo, JQuery, MS SQL Server and MySQL. You will often see me deep into the latest publication of a web design magazine or a man printout.
@DAC_dev Agreed
@DAC_dev Have to disagree here. Ive read clean code and believe in its value, but the author makes valid points. An… https://t.co/8R2WeDPhRt
@DAC_dev (Insert long string of cursing) once again another step towards pet project away from serious language to build a business on. Wtf
@AndyMyersAU Idiotic idea, how do you determine which org gets the money. Do only main stream orgs get funded, what… https://t.co/nzoQhHwOhy
I have not been this steamed in a long time. @DAC_dev has it right. You can't be nice if you want anything to improve around cfml. #lucee
Scott Becker
,
An amazing designer/artist I have the priviledge of working with.