You either control your life, or life will control you.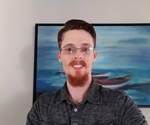 This site is a test bed for everything I learn and is mostly for my own benefit. As such it may be down from time to time and is subject to frequent changes.
My passions include Slackware Linux, Coldfusion, Railo, JQuery, MS SQL Server and MySQL. You will often see me deep into the latest publication of a web design magazine or a man printout.
Railo is losing ground. Lets keep this going and help get @railo packaged by Bitnami. You can vote at https://t.co/w4k0wMOdE8
@bdw429s I have not tested it yet. I'm upgrading one of our development machines this weekend so we can see what breaks.
Just noticed one of the fixes included in the latest #coldfusion patch is that adobe have re-added support for dbvarname for calling procs
New blog entry: "Started a new project goes into production in 9 months" http://t.co/6MhuBF5fSG
So it seems my mother follows me on here, hi mam :)
Scott Becker
,
An amazing designer/artist I have the priviledge of working with.