Life is too short to be conventional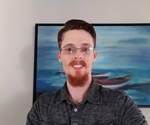 This site is a test bed for everything I learn and is mostly for my own benefit. As such it may be down from time to time and is subject to frequent changes.
My passions include Slackware Linux, Coldfusion, Railo, JQuery, MS SQL Server and MySQL. You will often see me deep into the latest publication of a web design magazine or a man printout.
Every time I have to work with this 3rd party applications database I die a little inside. dbo.archivedTable_32472, dbo.archivedTable_32473
Lesson learned.
Woot, sucessfully added subsystem before() after() functions to FW/1.
Working on this app reminds me of the very first app I wrote, and how awfully I abused the session scope.
Nothing like with working in a fw/1 1.3 app with orm and a 4k line cfc to make you yearn for a vacation.
Scott Becker
,
An amazing designer/artist I have the priviledge of working with.