If its not documented, it doesnt exist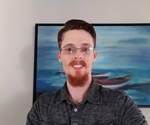 This site is a test bed for everything I learn and is mostly for my own benefit. As such it may be down from time to time and is subject to frequent changes.
My passions include Slackware Linux, Coldfusion, Railo, JQuery, MS SQL Server and MySQL. You will often see me deep into the latest publication of a web design magazine or a man printout.
Ok I surrender. Today the code won, tomorrow I'll just have to take a bigger hammer to it.
.@raymondcamden Sorry ray, the current version doesnt. I've been wrestling with some server issues so I havent gotten around to that yet
Thoughts on CFML after DevObjective http://t.co/htSxr2fBLV #ColdFusion #Lucee #Railo
New blog entry: "Thoughts on CFML after DevObjective" http://t.co/DAaMNwT26C #Lucee #ColdFusion #Railo
Looks like either traffic is overwhelming the machine or the ethernet card is dying. 90%+ software interrupts, eth0 seems to be the culprit.
Scott Becker
,
An amazing designer/artist I have the priviledge of working with.