"You remember this little boy, they never tell you any more truth than they have to." -Petra Arkanian - Ender's Game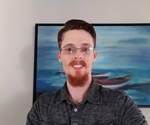 This site is a test bed for everything I learn and is mostly for my own benefit. As such it may be down from time to time and is subject to frequent changes.
My passions include Slackware Linux, Coldfusion, Railo, JQuery, MS SQL Server and MySQL. You will often see me deep into the latest publication of a web design magazine or a man printout.
I would have been happy to save 10% if they had been honest but that is some pretty shady shit right there so I thi… https://t.co/ZW3uYpn6xA
Month ago I purchased a seagate 4tb drive for $99 off amazon. Today I went to buy another one, I figured it would b… https://t.co/4s5ipkFnEh
https://t.co/PE3SMy9dqW
Hey @twitter @TwitterSupport Fix your app to stop forgetting that I selected *latest* tweets. I never want top twe… https://t.co/TzBtJ8lzJR