You either control your life, or life will control you.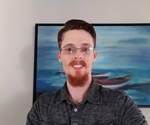 This site is a test bed for everything I learn and is mostly for my own benefit. As such it may be down from time to time and is subject to frequent changes.
My passions include Slackware Linux, Coldfusion, Railo, JQuery, MS SQL Server and MySQL. You will often see me deep into the latest publication of a web design magazine or a man printout.
.@dacCfml but what happens when cf12 is the same or worse and majority of the vocal expert voices(i.e. you) have moved on.
Looking at some of the bugs for cf11 (and cf10) today and Im just shaking my head. Sad state of affairs.
New blog entry: "Using the HAVING clause to filter aggregate columns" http://t.co/RBuaAbZefk #SQL
Wow @lowes I am really impressed with how bad your online rebate system is.
Was just asked my thoughts on a friends homegrown cfml framework. Hope I was not too harsh.
Scott Becker
,
An amazing designer/artist I have the priviledge of working with.