Work smarter, not harder.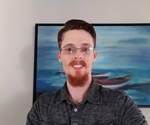 This site is a test bed for everything I learn and is mostly for my own benefit. As such it may be down from time to time and is subject to frequent changes.
My passions include Slackware Linux, Coldfusion, Railo, JQuery, MS SQL Server and MySQL. You will often see me deep into the latest publication of a web design magazine or a man printout.
Back to the grindstone.
What the hell! #drwho
It was great meeting everyone again. Plus a big thank you to the presenters and the @railo guys. Looking forward to trying the next version
Boarding flight back to tampa. This trip went by way way too fast. Thank you #cfobjective for once again exceeding my expectations.
@DanWilson @nathanstrutz im not picky either. Im down here at the moment.
Scott Becker
,
An amazing designer/artist I have the priviledge of working with.