The greatest skill you can teach your children is the ability to think for themselves.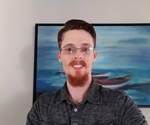 This site is a test bed for everything I learn and is mostly for my own benefit. As such it may be down from time to time and is subject to frequent changes.
My passions include Slackware Linux, Coldfusion, Railo, JQuery, MS SQL Server and MySQL. You will often see me deep into the latest publication of a web design magazine or a man printout.
And now for fun some node grunt and sass
So it's Saturday night and I am installing jenkins and ant on my computer. #livingthelife
Found a line of code that is not epically wrong its epochally wrong. Going to put my head down and cry for a little bit.
#cfml101 If a function argument is defined as required you *do not* specify a default value. #facepalm
I know I'm not the greatest at css but my god some people need to be taken out and flogged for the way they abuse it.
Scott Becker
,
An amazing designer/artist I have the priviledge of working with.