"You remember this little boy, they never tell you any more truth than they have to." -Petra Arkanian - Ender's Game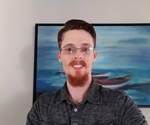 This site is a test bed for everything I learn and is mostly for my own benefit. As such it may be down from time to time and is subject to frequent changes.
My passions include Slackware Linux, Coldfusion, Railo, JQuery, MS SQL Server and MySQL. You will often see me deep into the latest publication of a web design magazine or a man printout.
Just heard back that I'll be presenting at #cfobjective again this year. woot!
Had an idea for a presentation for a while. Its a bit meta. Based around documentation in cfml community good v bad. Anyone be interested?
Scott Becker
,
An amazing designer/artist I have the priviledge of working with.