Human folly does not impede the turning of the stars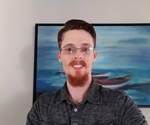 This site is a test bed for everything I learn and is mostly for my own benefit. As such it may be down from time to time and is subject to frequent changes.
My passions include Slackware Linux, Coldfusion, Railo, JQuery, MS SQL Server and MySQL. You will often see me deep into the latest publication of a web design magazine or a man printout.
And please for the love of little coders stop using "=" to alias columns in your query!
I get it, you like writing in cfscript. I do too. But FFS the cfquery is actually a good use case for tags. Not everything has to be script!
If you are designing a database and you store true false values as string, I hate you and you need to meet my friend http://t.co/5tOiqRtM19
New blog entry: "JQuery not is not the opposite of is" http://t.co/PLgjnnHRHL #JQuery
Scott Becker
,
An amazing designer/artist I have the priviledge of working with.