The greatest skill you can teach your children is the ability to think for themselves.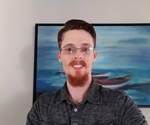 This site is a test bed for everything I learn and is mostly for my own benefit. As such it may be down from time to time and is subject to frequent changes.
My passions include Slackware Linux, Coldfusion, Railo, JQuery, MS SQL Server and MySQL. You will often see me deep into the latest publication of a web design magazine or a man printout.
To the "developer" who put this into prod: foo = "bar"; I now have a greater understanding of how you code. #isitfridayyet
@bdw429s in other words live up to their stated core support window when you bought a cf license day 1. Some promise.
Does anybody have a mod_jrun24.so for apache2.4 64bit on windows?
@UltraHook That worked perfectly!
@UltraHook Ah that makes sense. Thank you!
Scott Becker
,
An amazing designer/artist I have the priviledge of working with.