If its not documented, it doesnt exist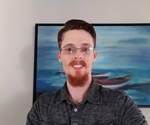 This site is a test bed for everything I learn and is mostly for my own benefit. As such it may be down from time to time and is subject to frequent changes.
My passions include Slackware Linux, Coldfusion, Railo, JQuery, MS SQL Server and MySQL. You will often see me deep into the latest publication of a web design magazine or a man printout.
Also, I reeeeeealy need to update the code behind it. Yikes.
What, people are still visiting my blog? Wow...maybe I should start updating it again.
Early christmas present arrived :) https://t.co/9kgcqEl8fQ
@therealdanvega Theres a 50/50 chance I will need those notes by next week so please do
If you ever get the opportunity, you should definitely work with/for @cfwebtools They treat their staff right. #dreamjob
Scott Becker
,
An amazing designer/artist I have the priviledge of working with.