Human folly does not impede the turning of the stars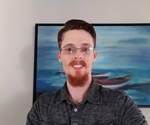 This site is a test bed for everything I learn and is mostly for my own benefit. As such it may be down from time to time and is subject to frequent changes.
My passions include Slackware Linux, Coldfusion, Railo, JQuery, MS SQL Server and MySQL. You will often see me deep into the latest publication of a web design magazine or a man printout.
Come learn with me on @treehouse and get 50% off your first month! http://t.co/XcRL1mrefQ
@kriskorsmo only for cf but thats mostly because im 90% cf these days. As i do more js i imagine that will change.
@kriskorsmo i use them fairly often myself.
@jcyr me too please
Railo is losing ground. Lets keep this going and help get @railo packaged by Bitnami. You can vote at https://t.co/w4k0wMOdE8
Scott Becker
,
An amazing designer/artist I have the priviledge of working with.