If its not specc'd it wont get built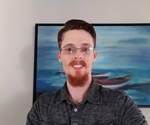 This site is a test bed for everything I learn and is mostly for my own benefit. As such it may be down from time to time and is subject to frequent changes.
My passions include Slackware Linux, Coldfusion, Railo, JQuery, MS SQL Server and MySQL. You will often see me deep into the latest publication of a web design magazine or a man printout.
In other news, drive cloning software only works if you have a functioning drive to clone from.
Well this is fun. I get to install my new 500gb ssd, bad news is i didnt intend to until the weekend. Old one decided to quit mid morning
Oh double joy it also depends on js vars set with ajax loaded html.
Also contains multiple todo statements and blocks of duplicated code with the only diff being commented out. wtf
So I have the fun of debugging a 130 line js function which contains 4 different variables, widget, this.widget, widg and $widget.
Scott Becker
,
An amazing designer/artist I have the priviledge of working with.